Google+

New Bern NC Tennis
Brought to you by
Realtor Steve Tyson
New Bern NC Top Website to search for Homes
Our Website will enable you to search for Homes for Sale in New Bern, Havelock, and Oriental.
Tennis is a popular Sport in New Bern
---
Harbour Towne Racket Club
Located in Riverbend Harbour Towne Racket is the areas largest organized Tennis Club.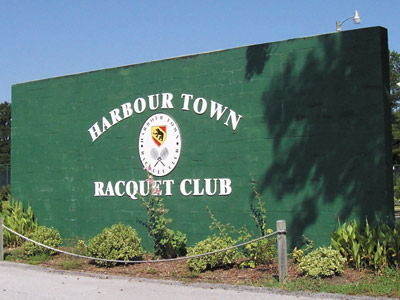 Founded in 1976 Harbour Towne offers 6 Har-Tru tennis courts, 4 are lighted, and a club house. The club house has a shower facility and a full kitchen.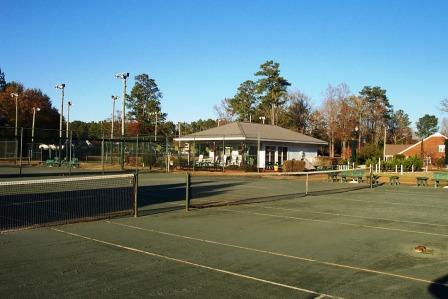 Harbour Towne has several USTA tennis teams in the Down East North Carolina league. Their tennis club hosts the USTA, STA and NCTA sanctioned Senior Tennis tournament in the spring of each year. This tournament is considered one of the best tennis tournaments in North Carolina.
Some of the services offered at Harbour Towne include:
1.Tennis Clinics
2.Private lessons
3.Group lessons
4.Social Tennis
Harbour Towne is a private club. Their rates are $300 for initiation fee, $42 per month for a single membership and $56 per month for family membership.
Harbour Towne Mailing Address
PO Box 15001
New Bern, NC,28562
252-636-5652
Steve Tyson is a native of New Bern and a licensed Real Estate Broker for over 25 years. Steve's wife Jana is also a Real Estate Broker and together with their 2 assistance they form the Tyson group. Whether you are looking for a single family home or commercial investment property our winning combination of experience and local market knowledge will be beneficial to you.
---

Fairfield Harbour
This active adult gated community has plenty of tennis courts so you should not have any problems finding a court to play on or finding someone to play with. You must either be a resident of FFH or a member of the golf course to play on the Red Sail or Shoreline courts. There are also 2 lighted courts at the recreation center that are open to time share residents or to those that have joined the recreation center. The recreation center cost around $300 a year and offers tennis, indoor pool, outdoor pool, putt putt course, and an excercise room.
For membership information call
252 633 5550
---

New Bern Golf and Country Club
New Bern Golf and Country Club has an excellent tennis facility complete with 6 Har-Tru courts, 2 hard courts, a full time and an assistant tennis pro, a tennis club house, and a very active group of men, women, and junior players. The country club was founded in 1920, making it one of the oldest in North Carolina. In addition to tennis NBGCC has a swimming pool, 18 hole golf course, and a full service dining room which overlooks the scenic Trent River.
For membership information call
252 637 6201
---
Riverbend Golf and Country Club
Riverbend Country Club has 3 lighted hard courts that are available to members only. For Riverbend membership information call
252 638 2819
---
Emerald Golf and Country Club
The Emerald Golf Club has 6 lighted har-tru courts and a pretty active group of both men and women players.
You must be a member to play, but social memberships are available. For more information call
252 633 4440
---

New Bern High School
New Bern High School is located off Highway 17 South and has several hard courts that are available to the public.
---

West New Bern Recreation Center
New Bern's largest recreation center has 4 hard tennis courts that are open to the public. Two of the courts are lighted. For more information call West New Bern Recreation center at
252 639 2812
---
Steve Tyson is a certified E-pro. Only 4% of Real estate Brokers have achieved this certification.
---
To see a list of clubs, organizations, and non profits in New Bern NC and the surrounding area Click here
---
Can you afford to buy a house? The chart below shows current interest rates.
Now that you know the interest rate, plug it in to the calculator below to see what your principle and interest payments would be.
---
Want of see a list of Bank Owned Properties in New Bern
---
Want to know if you qualify for a loan. This calculator will help
Want to see a list of Steve's best valued homes for sale? Let me know what area you are interested in and what size home you need and I will send you a list of best valued homes in that particular area.
Pay off your loan quicker. Check out this calculator
Here's how it works: You input your original mortgage balance, the original term and interest rate. Then figure out how many month's of payments you've already made. Finally, decide how soon you'd like to have your mortgage paid off. For example, a couple in their 40's may decide that they'd like to pay off the 30-year loan they took out last year in 20 years. They input the particulars of their current loan, put in a new term of 20 years, and the Early Payoff Calculator determines how much extra they need to pay each month to make that happen.