New Bern Bears
2010 Was The Year Of The Bear
At Least For The 300th Anniversary New Bern Bear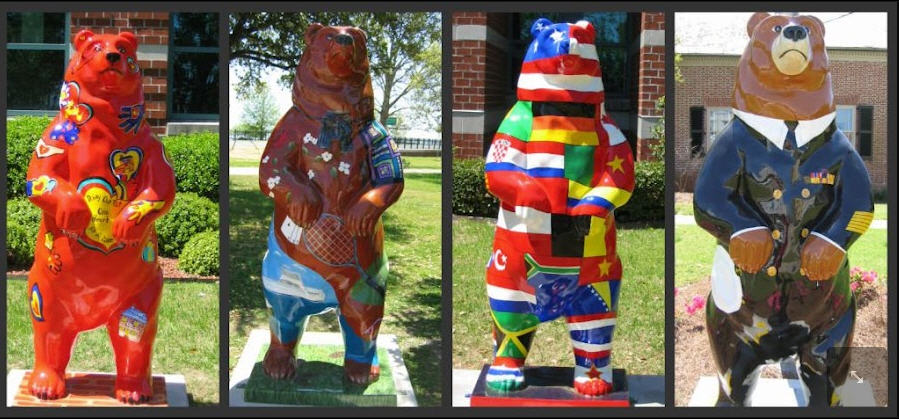 New Bern celebrated it's 300th birthday in 2010 and part of the celebration included custom artistic bears scattered all over the city. Click the link below to view some of these amazing and beautiful New Bern Bears.
New Bern was settled by Germans and Swiss settlers in 1710. Hence the name New Bern. Bern is translated in German to mean bear. As you ride around the city of New Bern you will see bears everywhere. We are proud of our heritage, and bears are part of that heritage.
Our Web site will not only allow you to search for Real Estate, it will tell you why New Bern is a great place to call home.
Search for Homes in New Bern and the Surrounding Area

Waterfront Homes

Historic District

Golf Course Homes

Popular Retirement Communities

Oriental Homes For Sale

Homes Creekside Elementary

New Home Construction

Homes Near Cherry Point

Waterfront Lots-New Bern

Homes $100,000-200,000

Homes $200,000-$300,000

Homes $300,000-$400,000

Homes $400,000-$500,000

Homes $500,000-$700,000

Homes over $700,000

4+ Bedroom Homes

Condos and Townhomes

Homes on Duke Energy